St. Louis Employment Law Attorney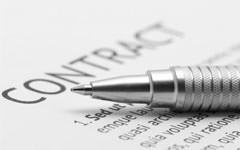 At the Powderly Law Firm, in St. Louis, MO, we are dedicated to helping employees. It is as simple as that. Whether the case can be resolved through negotiation or through litigation, we are ready to stand by the employee's side. Mr. Powderly was once injured on the job himself, and he knows the toll it takes on not only your professional life, but also your personal life. He knows how important every employment law matter is and is willing to fight for you. Contact us to put our experience and knowledge to work for you.
What Type of Employment Law Dispute Are You Involved In?
We can assist you with virtually any employment law challenge. Our services include:
Non-compete agreements - We assist employees in the negotiation, review, and interpretation of non-compete agreements, and represent employees in disputes regarding overly restrictive non-competition agreements and alleged violations of non-compete agreements.
Breach of employment contracts - The Powderly Law Firm represents employees in claims against employers for breach of employment contracts, including employee handbooks and implied contracts and in good faith and fair dealing claims on behalf of sales associates and other employees.
Discrimination claims and civil rights violations - If you have been terminated or denied employment based on age, race, sex, or religion, you may have a claim for damages caused by the discrimination. Missouri Law and Federal Law protect you from workplace biases and prejudices. If you have been the victim of any kind of prejudice in the workplace, contacts us immediately.
Executive severance agreements - Our employment lawyer reviews severance agreements and severance packages for St. Louis executives who have been forced into retirement or unemployment by a reduction in force (RIF) or layoff.
Sexual harassment lawsuits - The Powderly Law Firm represents women and men who have been harmed by sexual harassment and sex discrimination in the workplace, which is prohibited by federal and state law. Sex discrimination can include firing female employees because of pregnancy. Sexual harassment can include demands for sexual favors, unwelcome sexual advances or remarks, and other conduct which affects or interferes with an employee's work performance, or creates a hostile, offensive work environment.
Family and Medical Leave Act - The Family Medical Leave Act (FMLA) provides protections for mothers and fathers, pregnant employees, and other working family members who need to take a leave for the birth or adoption of a child, to care for a sick family member, or because of their own serious health condition. If you have been denied FMLA leave, please contact our law office to discuss your situation with our employment attorney.
Wrongful termination and retaliatory discharge claims - The Powderly Law Firm is dedicated to helping employees who have been fired or terminated in violation of a union contract or government contract and those who were fired for asserting their rights or discharged in retaliation for filing a discrimination claim (retaliatory discharge claims).
Workers' compensation discrimination claims - Our law firm represents employees who have been fired or discriminated against because they filed workers' comp claims.
Whistleblower protection - We protect the rights and interests of employees who have reported illegal actions by employers.
Wage and hour claims - We represent employees in wage and hour disputes including disputes over job misclassification, overtime wages, being forced to work off the clock and exempt or non-exempt employee matters.
Personal Attention and Immediate Action
When you hire the Powderly Law Firm, we will get started immediately. We understand the importance of resolving employment law problems as effectively and as efficiently as possible. We understand the emotional drain it takes on your everyday life.
Mr. Powderly is always accessible and in touch with you. You will receive regular updates about the progress of your case. If you call him or send him an e-mail with a question or a concern, you will receive a prompt response.
Contact Us Today
Call us at 314-770-9890 or send us an e-mail at [email protected] to find out what a dedicated St. Louis employer lawyer can do to help you overcome any employment law dispute.