Chapter 13 Bankruptcy: St. Louis Bankruptcy Attorney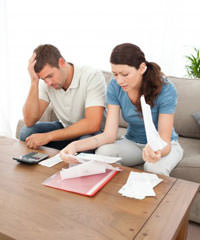 A Chapter 13 bankruptcy enables individuals with regular income to develop a plan to repay all or part of their debts. Chapter 13 offers individuals an opportunity to save their homes from foreclosure. By filing under this chapter, individuals can stop foreclosure proceedings and may cure delinquent mortgage payments over time. Nevertheless, they must still make all mortgage payments that come due during the Chapter 13 plan on time.
Another advantage of chapter 13 is that it allows individuals to reschedule secured debts (other than a mortgage for their primary residence) and extend them over the life of the chapter 13 plan. Doing this may lower the payments. Chapter 13 also has a special provision that protects third parties who are liable with the debtor on "consumer debts."
This provision may protect co-signers.
Finally, Chapter 13 acts like a consolidation loan under which the individual makes the plan payments to a Chapter 13 trustee who then distributes payments to creditors. Individuals will have no direct contact with creditors while under Chapter 13 protection.
Why File for Chapter 13 Bankruptcy?
Individuals file for Chapter 13 mainly for one of the following reasons:
1. You are behind on your mortgage or car loan, and want to make up the missed payments over time and reinstate the original agreement. You cannot do this in Chapter 7 bankruptcy. You can make up missed payments only in Chapter 13 bankruptcy.
2. You have a tax obligation, student loan, or other debt that cannot be discharged in Chapter 7. You can include these debts in your Chapter 13 plan and pay them off over time.
3. You have nonexempt property that you want to keep (that otherwise might be lost in a Chapter 7). When you file for Chapter 7 bankruptcy, you get to keep only exempt property -- property that is protected from creditors under state or federal law. You have to give your nonexempt property to the bankruptcy trustee, who can sell it and distribute the proceeds to your creditors. In Chapter 13, you don't have to give up any property. Instead, you repay your debts out of your income. So, if you have nonexempt property that you can't bear to part with, Chapter 13 might be the better choice.
4. You have a codebtor on a personal debt. If you file for Chapter 7 bankruptcy, your co-debtor will still be on the hook -- and your creditor will undoubtedly go after the co-debtor for payment. If you file for Chapter 13 bankruptcy, the creditor will leave your codebtor alone, as long as you keep up with your bankruptcy plan payments.
5. You make too much money to qualify for a Chapter 7 Bankruptcy. Some debtors cannot file for Chapter 7 -- leaving Chapter 13 as the only option. You cannot file for Chapter 7 if both of the following are true:
Your current monthly income over the six months prior to your filing date is more than the median income for a household of your size in your state (go to the website of the United States Trustee, www.usdoj.gov/ust, and click "Means Testing Information" to see the median figures for your state).
Your disposable income, after subtracting certain expenses and monthly payments for debts you would have to repay in Chapter 13, exceeds certain limits set by law. These calculations are commonly referred to as the "means test" -- if you have the means to repay a certain amount of your debt through a Chapter 13 repayment plan, you flunk the test and are ineligible for Chapter 7 bankruptcy.
Contact an Experienced Bankruptcy Attorney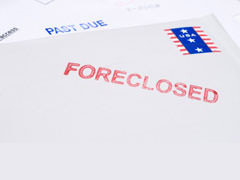 The bankruptcy laws changed in 2005 with the enactment of BAPCA, so it is important to work with an experienced St. Louis bankruptcy attorney to understand how the changes affect your situation. Contact the Powderly Law Firm to work with an experienced St. Louis bankruptcy lawyer. Do not suffer another day! It's time to forget all of your financial worries. Please call us at 314-770-9890 or send us an e-mail [email protected].
We are a debt relief agency. We help people file for bankruptcy relief under the Bankruptcy Code.