Mission Statement
The Powderly Law Firm was founded by Tim Powderly, a lawyer in St. Louis, Missouri. Tim has dedicated his life to helping those with legal problems. He devotes the majority of his free time to his practice to ensure that you are getting the best legal representation in St. Louis. If you've been looking for a St. Louis lawyer who really cares, you've come to the right place.
The Powderly Law Firm specializes in St. Louis bankruptcy matters. However, unlike many other St. Louis bankruptcy attorneys, The Powderly Law Firm doesn't just push bankruptcy on everyone that walks in the door. The Powderly Law Firm also counsels clients in debt negotiation, debt consolidation, and consumer advocacy. The Powderly Law Firm will always recommend the solution that is best for you. We understand that these are hard times, and we will do what ever we can to make them easier for you.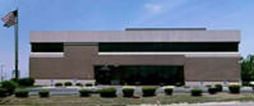 If you or a loved one are in need of a lawyer or unsure of your legal rights, contact St. Louis attorney Tim Powderly via email at [email protected] or call (314) 770-9890 to arrange a FREE initial consultation.
Welcome

Located in St. Louis, Missouri, The Powderly Law Firm, LLC provides legal services to individuals and businesses throughout the greater St. Louis metropolitan area.

The Powderly Law Firm goes to work for your rights and will give your case the attention that it needs. In most situations, you can meet with Mr. Powderly to discuss your legal problem for FREE and flexible payment arrangements can be made for services.

Contact Our Office

Request a free consultation with a lawyer from The Powderly Law Firm by providing some information below.