Criminal Law Attorney in St. Louis
Do you need an experienced criminal defense lawyer for charges in Missouri? The Powderly Law Firm can help you.
We handle a wide range of criminal cases, from DUI and traffic violations to serious felony charges. We handle cases in state and federal courts as well as criminal appeals. Examples of some of the criminal charges we handle include: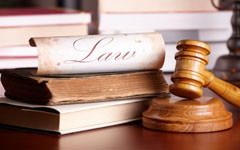 White collar crimes: identity theft/fraud/embezzlement/other
Violent crimes: homicide/manslaughter/aggravated assault/other
Theft offenses: shoplifting/retail theft/employee theft/other
Alcohol charges: DUI/public intoxication/other
Traffic violations: speeding/driving with suspended license/other
Drug charges: possession/ distribution/trafficking/other
If you have been charged with a crime, it is critical to retain an experienced criminal defense firm like the Powderly Law Firm. Only experienced criminal defense lawyers will know how to effectively negotiate on your behalf. Only an experienced criminal defense attorney can properly advise you when to take a case to trial and when to seek the best possible plea agreement.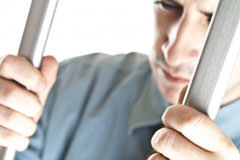 If you do decide to seek a plea agreement, you want an attorney familiar with all of the different alternatives that may be able to help you protect your record, stay out of jail, and minimize exposure to criminal penalties.
The Powderly Law Firm knows the criminal justice system. If you have been charged with a crime in Missouri, we encourage you to contact our office at 314-770-9890 or via email at [email protected]
Mission Statement
The Powderly Law Firm was founded by Tim Powderly, a lawyer in St. Louis, Missouri. Tim has dedicated his life to helping those with legal problems. He devotes the majority of his free time to his practice to ensure that you are getting the best legal representation in St. Louis. If you've been looking for a St. Louis lawyer who really cares, you've come to the right place.
The Powderly Law Firm specializes in St. Louis bankruptcy matters. However, unlike many other St. Louis bankruptcy attorneys, The Powderly Law Firm doesn't just push bankruptcy on everyone that walks in the door. The Powderly Law Firm also counsels clients in debt negotiation, debt consolidation, and consumer advocacy. The Powderly Law Firm will always recommend the solution that is best for you. We understand that these are hard times, and we will do what ever we can to make them easier for you.