Chapter 7 Bankruptcy: St. Louis Bankruptcy Lawyer
The "Fresh Start" Bankruptcy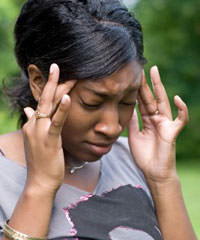 Chapter 7 is often called the "fresh start" bankruptcy. Chapter 7 excuses many unsecured debts including:
Credit Card Debt
Medical Debt
Personal Loans
Pay day Loans
Personal Services Debt
If you are fighting growing debt and cannot see your way to paying down the debt in the next couple of years, Chapter 7 bankruptcy may be the best option to escape the debt and get a fresh financial start. Filing for Bankruptcy may be the best thing you could ever do.
Get answers to your questions about filing for Chapter 7. Tim Powderly is an experienced St. Louis bankruptcy lawyer who focuses his legal practice on consumer debt relief. He is dedicated to getting his clients the fresh start that they deserve.
STOP Harassing Calls!
Chapter 7 Bankruptcy will also stop creditors from harassing you and continuing to collect money from you. It stops all collection actions, including garnishments and levies (except for child support). It will also allow you to eliminate most Judgments and Judgment liens, whether secured or unsecured. If a lien has been recorded against any real property you own, then the lien can be canceled to the extent that it impairs your homestead exemption. Most personal property can normally be kept because most assets are exempt, which means you will not lose them to your creditors or the Bankruptcy Trustee.
If your finances are out of control, or if you have or anticipate an inability to meet debts as they become due and you need help now, contact The Powderly Law Firm, LLC for a FREE initial consultation.
Is Chapter 7 Right for You?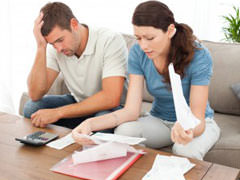 The Powderly Law Firm, LLC will take the time to sit down with you and understand your overall financial situation.
One way to determine if you qualify for Chapter 7 is by taking a bankruptcy means test. If your total household income is under the median income level for the same size household in Missouri, then you most likely qualify to file for Chapter 7 (assuming you meet all other mandatory requirements). If your household income is above the median income level for the same size household, then you would either need to pass a means test to see if you qualify for Chapter 7.
Tim Powderly is an experienced St. Louis Bankruptcy lawyer who will help you choose the best option for your financial situation.
Contact an Experienced Bankruptcy Attorney
The bankruptcy laws changed in 2005 with the enactment of BAPCA, so it is important to work with an experienced St. Louis bankruptcy attorney to understand how the changes affect your situation. Contact the Powderly Law Firm, LLC to work with an experienced bankruptcy lawyer. Do not suffer another day! It's time to forget all of your financial worries. Please call us at 314-770-9890 or send us an e-mail [email protected].
We are a debt relief agency. We help people file for bankruptcy relief under the Bankruptcy Code.